Internship
"dedicate a season,
dedicate a lifetime"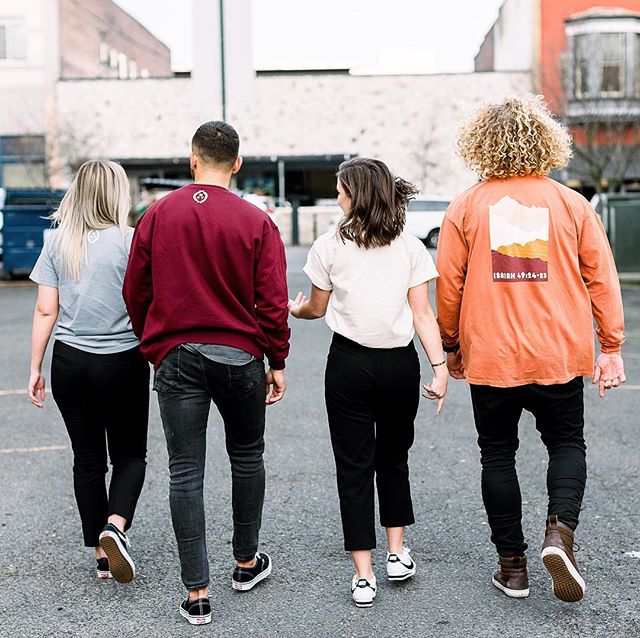 Generation 4 Truth (G4T) Internship was established in 2013 with the vision to see this generation encounter the presence of God. We believe that devoting nine months of your life to develop a healthy and authentic relationship with Jesus, will result in a radical transformation of everything around you. What sets this program apart is that we work on a personal approach with every individual. We connect you to pastors, mentors, life groups, and ministry department leaders. Our prayer is that through this practical program, you will find your purpose in Christ, grow in your biblical knowledge, and fulfill the calling over your life.
This is not going to be a regular Bible College. Internship is an experience that aims to build your character, renew your world view and equip you to change lives around you for the glory of God. G4T Internship is not only a training ground but it is also a place of growth and restoration. This experience allows you to apply and mature in developing a Spirit-led life style in every detail of your life.
As believers we are to build a foundation that is biblical and strong. Our desire isn't to just lecture you with curriculum, but to impart. Each course includes biblical foundational truths that build character and knowledge essential for Christ-centered living. While we have powerful guest speakers throughout the year our primary teachers come from our Church leaders and staff. Classroom time will include courses such as:
Acts of Apostles
Victorious Christianity
Life of Christ
Book of Romans
Life Management
Holy Spirit
Leadership
Basic Doctrine
Prayer and Bible Study
Evangelism
Homework
G4T Internship is focused on personal transformation. Although this program is not accredited, grades are given. Participation, excellence, and timely completion of homework is expected of each student in order to graduate this program. Students should consider themselves being full time in school and ready for a full load of coursework.
Reading
Reading is a big part of this program. Aside from the mandatory daily bible reading that will be assigned, expect to read 5-6 books throughout your study here at G4T Internship, and complete assignments and book projects.
Practicum
Our program is directed to equip you practically. Students need the opportunity to give out, while they are taking in to make their learning real and meaningful. Practical hands on ministry allows you to put classroom life into action, here at Church of Truth we provide the ideal context for this kind of learning experience. We want to see every student apply the gospel into their daily life and walk out there God given potential in every sphere of their lives. We have Practicum Department leaders who are ready to pour in and teach life time skills . Our desire is that you would be able to take that which you learn here and apply it to wherever you go next.
Media
Worship
Kingdom Kids
Alethea Teens
Street Evangelism
Visitations
Sunday Service
Conference & Events
Missions are a big part of our heart. We have established connections with different churches and missionaries in different countries with whom we send our students to partner with. We want to take what God has done in our lives and share it with the world locally and globally. At the end of eight months we carefully choose places of need and depending on the season, students are launched out to be most effective.
Housing is provided by the G4T Internship program, and rent is included in your tuition. Having a family like environment is one of the best ways to grow and mature your character. G4T houses are fully furnished and accommodated for every basic need.
Food expenses are not included in the tuition. It is the student's responsibility to cover all food costs.
Your source of transportation to internship classes, practicums, and services is your responsibility. While most students have cars, those who don't usually carpool with their classmates.
Having a job during internship is encouraged, as long as it does not conflict with any of your classroom time, practical ministry, church service, homework or a mandatory planned event . Classes run daily Monday- Thursday. Fridays and Saturdays are days off, these are days you can use to work full time hours.
Application fee
As part of the application process you will be required to pay a small application fee. This fee is non-refundable and covers the costs associated with processing your application
- March 17th-June 30th
Early registration fee: $50
- July 1st- August 19th
Registration fee: $100
Tuition fee
Tuition covers: education, teachers, guest speakers, class trips, housing.
Tuition does not cover: food, transportation, books for class or mission trip.
You can make a full tuition payment upfront, or divide it into monthly payments.
- $600/month
- Total Tuition: $4,800
Deposit
A non-refundable deposit is due August 19th. Your deposit secures your place in school, and counts towards your tuition costs for the year.
- August 19th
Deposit: $1,200
*The only reason for a full refund of the deposit or any other payment is denial of the application
In these last 7 years we have witnessed God do the miraculous for over 100 interns that have walked through our doors. There is something unique that happens in one's life when one choses to be set apart for a season of seeking The Lord and discovering the more that He has. As we are growing and walking into our 7th year, we want to invite you to partner with us financially.

Students do everything they can to pay their way through the program, but we would like to offer students who need extra help in this season financial assistance. If you are looking for ways to get involved in internship, we are looking for partners who are willing to sponsor students, special events and mission trips . Consider partnering with us to give interns an experience that will mark their lives forever.
*sponsorship donations are tax deductible
August 19th
September 9th
September 10th
November 22nd-30th
December 20th-January 4th
April 18th
Month of May
Registration Ends
Orientation Day
First Day of Class
Thanksgiving Break
Winter Break
Graduation
Mission Trip
8:00-9:00
9:00-9:20
9:20-10:20
10:20-10:30
10:30-11:30
11:30-12:20
12:20-1:20
Afternoon
Morning Devotion and Prayer
Break
Classroom session I
Break
Classroom session II
Lunch
Classroom session III
Practical Ministry
internship@generation4truth.com